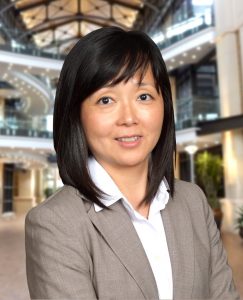 Dr. Lin is board certified in Internal Medicine.  She recieved her medical degree from the University of Texas Health Science Center at San Antonio and completed her residency in internal medicine at Baylor College of Medicine in Houston.
Dr. Lin's professional interest include managing chronic medical conditions such as diabetes, hypertension, and cholesterol as well as providing annual physicals,  Dr. Lin includes her patients in the management of their health and consider preventive medicine an important means to maintaining good health and quality of life.
Dr. Lin is married and enjoys photography, hiking, traveling and                                                                                        spending time with her daughter and dog.  She is currently welcoming                                                                            new patients and accepts more insurance plans.